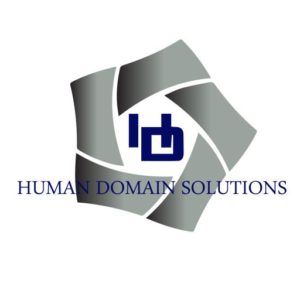 Company Promise: HDS aims to do it right the first time for our clients while making certain there is no duplication of effort.  Our client's risk is mitigated by presenting a no-cost assessment of available alternatives.  What's more is HDS provides proven innovative solutions to problems resulting in positive mission impact.  No matter the requirement, HDS makes certain to fulfill each of our client's unique needs utilizing our well-recognized professional expertise.
Company focus, capabilities, and leadership:  HDS specializes in professional services, consulting, staffing, national security Role Playing, and training in the core areas of the Human Domain: Foreign Area Officer and Specialist (FAO) programs; Human-Derived Intelligence (HDI); Language, Region, and Culture (LRC); Security Assistance and Building Partnership Capacity (BPC); Disaster Preparedness and Response (DPR); and support to Special Operations Forces (SOF).  The HDS founder and Managing Director is Kurt M. Marisa, Colonel, USAF (ret.), a career intelligence and international affairs officer and recognized operational and academic expert in the areas of CI/HUMINT, FAO activities, LRC, Foreign Military Sales (FMS), and Foreign Materiel Acquisition (FMA). He is a Federal Language Consultant with the National Language Service Corps (NLSC).  Since 2009, he has served as President of the Foreign Area Officer Association (FAOA)–the non-profit professional association for FAOs, Defense Attachés, and other DoD international affairs specialists.
Contact Us 
Company Details
HUBZone Principal Operating Office:
800 Corporate Drive, Suite 301, Office 360A, Stafford, VA 22554
Business size and small business status:
Founded 2013; 20 employees; VOSB / SDVOSB / HUBZone.
Headquarters:
078886139 
HUBZone office:
079928369
Headquarters:
6XRG6
HUBZone office:
7FB66
Facility Clearance Level:
Top Secret Facility Clearance
541690
611430
541930
541990
611630
928120
611699
611710
541618
541512
541620
541611
561210
541720
541519
711190
561320
Building Partnership Capacity (BPC)
Support to Special Operations Forces (SOF)
Foreign Area Specialists (FAS)
Human-Derived Intelligence (HDI)
Language, Region & Culture Training (LRC)
Disaster Preparedness and Response (DPR)
DIA CHASE
DIA SIA-II
SOCOM SWMS
FSI Regional Course Coordinators
Army National Guard CERFP